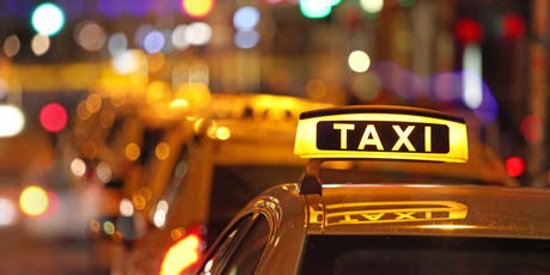 Are you going to visit Waltham MA and the surrounding city soon? The very first thing that you should probably be doing is look for local area taxis service. As soon as you arrive at the Logan airport, a taxi will take from there to your destination. You will not have to face any hassles of figuring out how you will get from one place to the other. The best part about hiring local taxis in waltham the drivers experience and knowledgeable of the city so you simply get to relax and enjoy your vacation or business trip. But sometimes everything does not go as planned. This is because people end up making some mistakes that cause unnecessary hassles later on. Here are some that you should avoid when it come to choosing the best local own and operated all-American taxi cab service located in Waltham, MA.
Not booking in advance:
Mostly, people head out on their journey, thinking that taxis will be easily available at the airport upon their arrival. However, this often turns out to be a bad decision as they need to wait endlessly or pay unusually high fare later on. Instead of facing such troubles, you should simply book the taxi service in advance. You can do a reservation by looking on online.
Not conducting the necessary research:
If you hire just any local taxis service provider without carrying out the necessary research, you will simply end up paying a higher amount for poor quality of services. Not every service provider who claims to be the best is actually reliable. Therefore, you must go through the reviews posted online by previous customers to be absolutely sure that you are making the right decision.
Not asking about the billing method and hidden charges:
To avoid unpleasant surprises at the time of billing, you must clearly ask about hidden charges before hiring the taxi service. You must also ask about the different ways in which you can make the payment so that you do not get stuck at the end of the ride.
Making a decision solely based on price:
There are many service providers out there that lure customers by offering them taxis at significantly low prices. However, you need to beware of them since they compensate the same by providing low quality of services. As against this, higher prices do not guarantee that you will have hassle-free riding experience. Surf through different packages from various taxi services companies to find the one that best matches your requirements and budget. Look the taxi provider review as well as ask some of the local hotel taxi service recommendation.
Not choosing the right taxi:
A good provider of taxi services will have a fleet of vehicles that you can choose from. You must book the vehicle that best caters to your need. If you are traveling with a lot of people, you must look for an SUV or else you can go for a smaller vehicle. Choose a taxi keeping your luggage and number of travelers in mind to enjoy the best experience.
Do you wish to ensure that you do not end up making any of the mistakes? Hire the local taxis in Waltham Mass. only from a well-reputed service provider and you will have nothing to worry about!