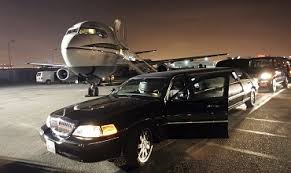 Changes are coming to ride-hailing services at Logan Airport
Changes are coming to ride-hailing services at Logan Airport. The Massachusetts Port Authority Board of Directors on Thursday approved a new ground transportation plan for companies like Uber and Lyft and a new $3.25 drop-off fee. The changes are expected to take effect on Oct. 1.
The ground transportation plan — modified from an earlier proposal — will move all ride-hailing pickups from outdoor lots to a centralized garage site.
Drop-offs will also occur in the garage from 10 a.m. until 4 a.m. In the early morning, drop-offs will continue to be allowed curbside at various terminals. Massport says ride-hailing services are a popular transportation mode in the early mornings since the MBTA is not available until 5:30 a.m.
Massport has released renderings of its proposed dedicated ride-hailing areas in the Central Garage, and said that the spaces would include check-in and baggage check services and wheelchair assistance. It takes about six minutes, for instance, to walk from the first floor of the garage's Terminal B section to Terminal B itself.
Massport has said that the aim of the changes is to reduce Uber and Lyft trips that carry no passengers, and also to reduce congestion and greenhouse gas emissions. The approval comes as demand for ride-hailing services continues to grow and the use of high-occupancy vehicles declines.
Need a quick ride from the Logan Airport? Why worry which terminal you will be picked or drop off when you can call Waltham Cab Taxi. You have important things to plan and organized let us do your transport planning and make your travel a little easy. Waltham Cab Taxi is more than just Waltham, MA taxi fleet.
We pride ourselves on offering friendly service to both visitors and residents of our city and getting people where they need to go quickly and safely. If you need Cab, just let us know! No matter what your transportation needs, nothing to worry about we are ready to help.