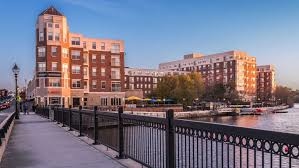 Is it hard booking taxi in Waltham, MA in 2020?
You are visiting Waltham, Massachusetts and wondering how to a find the best taxi service providers in the city. It is true, many taxi service provider are closing or cutting down the number of taxi they have on the road as the result of the decreasing taxi service demand in the area. You still can find a taxi at Carter Street taxi stand or outside Westin Waltham Boston Hotel.
Finding taxi should not be that hard in 2020. You can give a call Waltham Cab Taxi Waltham Cab Taxi they will come and pick you up or drop you off to the airport anytime of the day. They work 24 hours. The main goal of the company is to get customers where they want to go, when they want to go, promptly, efficiently, comfortably, and safely. So give them a call at (781) 354-4070 when you need a ride in Waltham, MA or the surrounding city.
Looking for Cab should not be that hard. You can also do a Google search for a taxi near you and look for the company that have the highest start rating. If they are a local company, there phone number should reflect the local phone number. You can also talk to a hotel front desk they can recommend you or call for you a trusted taxi cab service provides. So it should not be that hard to find a taxi service provider in Waltham, MA. Why worry just call Waltham Cab Taxi.